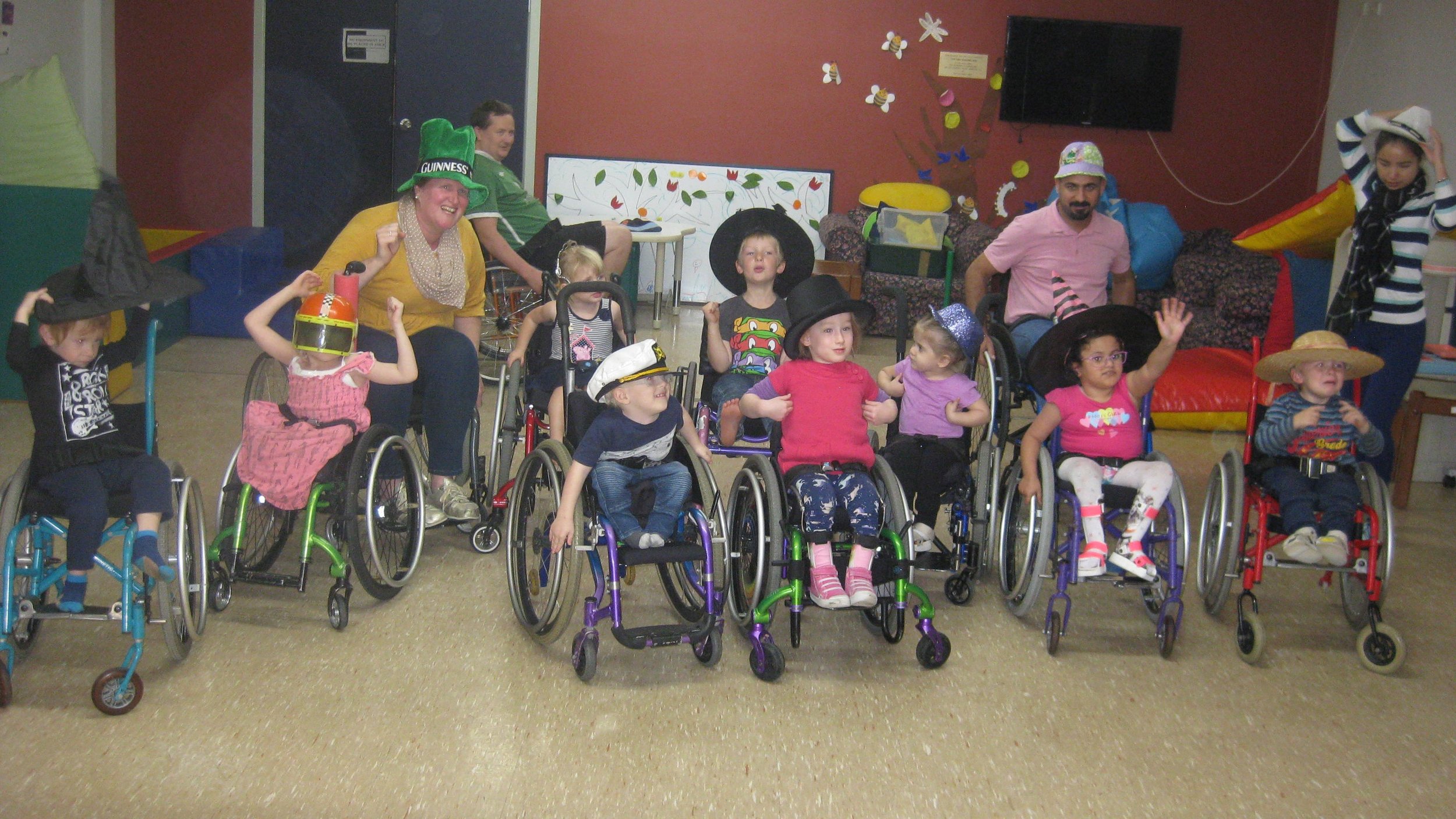 Mobility Programs
SBH Queensland run independent mobility holiday programs for children 2-7 years and 8-16 years annually in the June/July school holidays. The fun-filled programs typically run for 3 days and are packed with targetted age-appropriate activities. Mobility programs are based in Brisbane.
Juniors 2-7 year olds
The aim of the junior program is to help children work in a group, improve their independent mobility (floor mobility , wheelchair skills, transfers, and walking/upright mobility where relevant). Other skill building in the areas of dressing and language skills are also included as part of the program. Parents are welcome to join in the fun.
Seniors 8-16 year olds
In this group, participants not only work on improving independent mobility, but also advanced wheelchair skills such as wheelies and gutter jumps and of course safe transfers. A very important focus for this group is developing the awareness of good skin care. The power-packed timetable generally includes sporting and recreational activities that provide
opportunities to "come and try" new sporting experiences
experience accessing community venues via public transport
a chance to make new friendships as well as catch up with old friends.
Our groups have been sailing, played wheelchair tennis, ten pin bowling, participated in interactive educational activities at the State Library, tried archery and more. The sky is the limit!
Don't forget to put Mobility Programs in your child's NDIS plan.
RELATED INFORMATION
Therapy Support
Useful links – Inclusive Sport and Recreation